We typically have around 50-80 members and guests in attendance. Our format is similar to a Sunday service. Dress is casual, our services are informal and comfortable, and our live music is phenomenal. We enjoy a different speaker each week. This allows us to explore a wide range of spiritual topics throughout the year. We also have childcare available for younger attendees.
Music is an integral part of our service. It is a glorious blend of acoustical guitars, keyboards, and vocal harmonies that lifts the spirit in an upbeat and reflective atmosphere.
All are welcome and we hope you'll join us!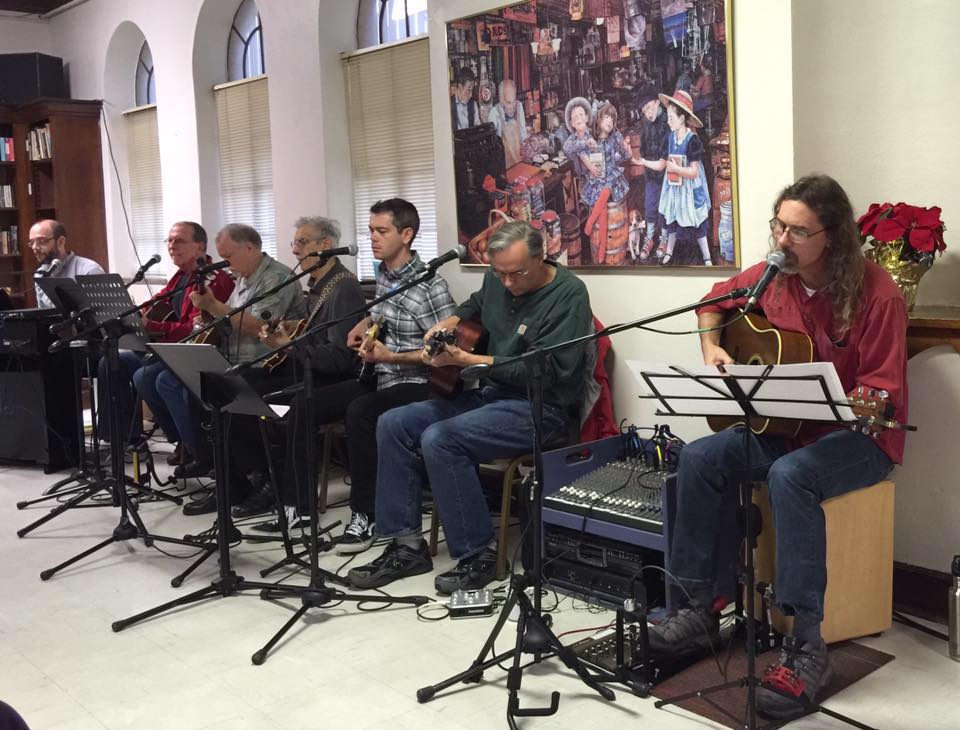 The Format of Our Service.