Morning Star provides an in-person gathering at The Center in west Norman, and zoom participation if preferred. We typically have 30-50 persons join our gathering.  Most are from the Norman area, but some are from other spots in the world.  Dress is casual!  Our gatherings are informal and comfortable, and our band is phenomenal. We enjoy a different speaker each week. This allows us to explore a wide range of spiritual topics throughout the year.
Music is an integral part of our gathering. The Amazing Morning Star Band plays spiritual songs for us each week, some are covers and some are original works of the band members.  It is a glorious blend of acoustical guitars, keyboards, and vocal harmonies that lifts the spirit in an upbeat and reflective atmosphere. Our Amazing Morning Star Band members, shown at the right, are Ken Nicholas, Darrel Clark, Ian Bittle, Bob Schlegel, Frank Lawrence, and Geoffrey Burch.
All are welcome and we hope you'll join us!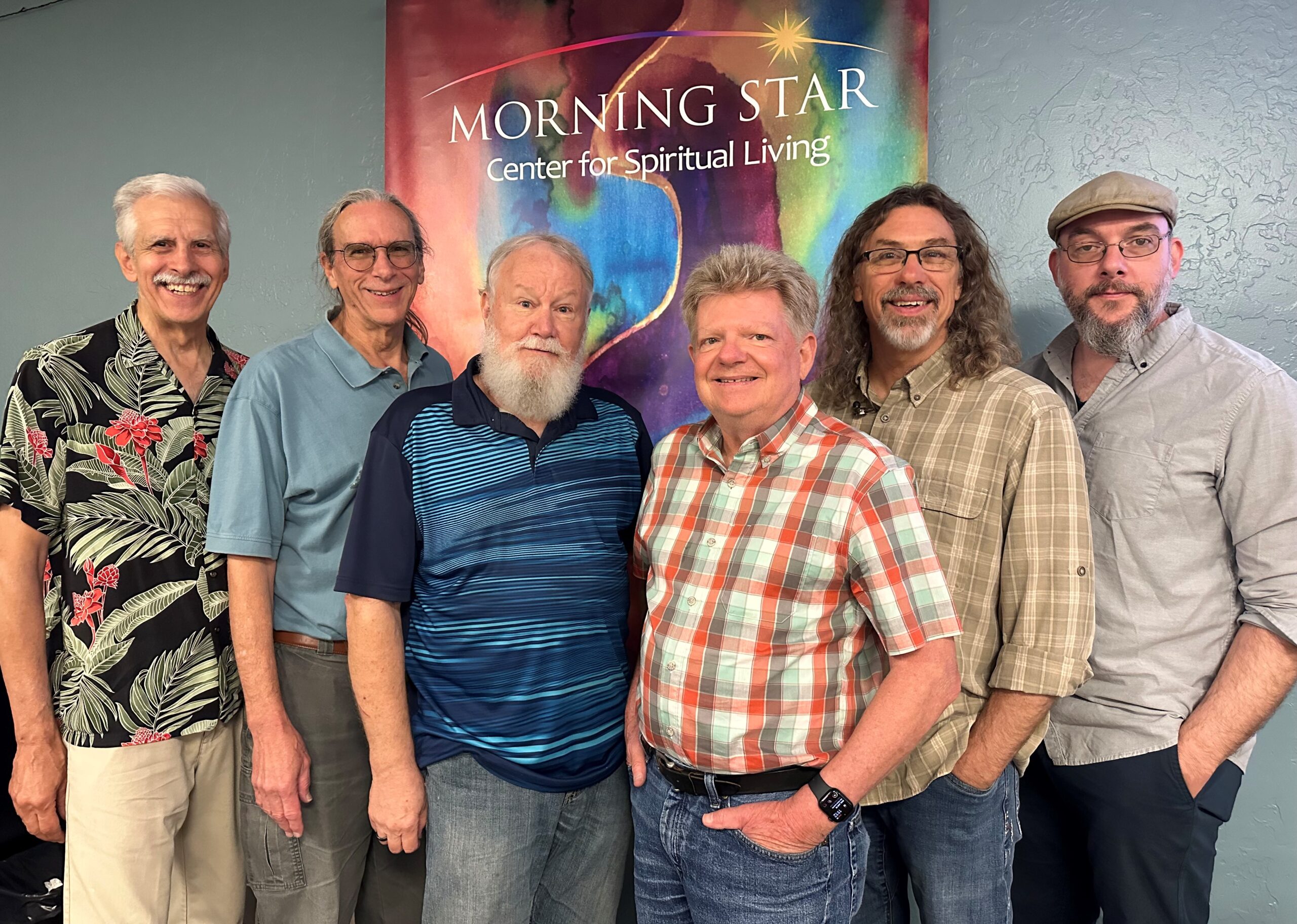 The Format of Our Service.